It's time for One Line Weekend! Yeah! Mine comes from my short story, Gifted. You can get yours from the links below. Here's the blurb: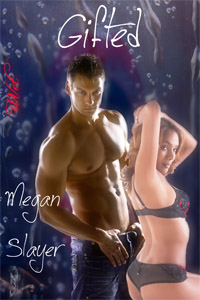 Can change lead to the sexiest session of her life?
Nadia's monthly trips to Master G relax her. She needs the BDSM sessions to escape the stresses of her business career. But playing with Master G means accepting all his requirements, including taking a new Dom. Enter Master S. He's her wettest dream come to life. Maybe change is the one thing she truly needed and oh, so sexy.
Contains scenes of BDSM, spanking, toy play, oral and anal play as well as the use of one wicked set of nipple clamps, but no one's complaining.
And here is the one line!
She'd asked for a man just like him when she signed up for
sessions at The Q—someone to make her forget the stress at work and to take
the control from her hands.
Amazon
Barnes and N
oble