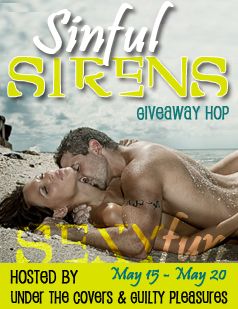 Some of my favorite red hot reads with Sexy Men and Sinful Women? I've got a few suggestions for you. GRIN. Here's my top three reads for the summer and of course, one of mine! Now here's the cool part about this list, well, other than your TBR list will grow, you can win a copy of
Fire Woman
- the first book in my Glow Band Series - just for commenting on your favorite Summer Read! The pdf is available to all entrants, international or not. Leave your name, email and comment on your favorite summer read. That's it!
I won't lie. I'd love for you to
follow me on Facebook
,
follow my blog
, and to
follow me on Twitter
, but they aren't expected.
Do that because you want to. It's not mandatory to win.
3.
Damn Good Man - Michelle Witvliet
Widower Joel Hubbard isn't interested in his friends' attempts to fix him up. He's content with his quiet, structured life as a single dad until he wanders into Gwen Marconi's real estate office and discovers everything he never knew he was missing in his life. Gwen has a knack for attracting womanizers, losers and jerks. From what she can tell, Joel isn't any of those things. In fact, he's everything she ever wanted in a man and it starts her thinking she's finally found herself a keeper. Just when it looks like she's found a place of her own in his heart, she's forced to rethink their future together when a cruel stroke of fate brings her happiness crashing down. How can she put the man she loves through the same nightmare a second time?
I'm not one for reading an entire novel on the computer. This book changed that fact. I started it and couldn't put it down. The best part? The ending. Never saw it coming and yeah, it made me cry! Great!!!
2.
Dead Sexy - Kimberly Raye
She was looking for long-term. She wasn't expecting eternity!

Just when Nikki Braxton has given up on finding a normal guy, she meets cowboy Jake McCann. Tall, dark and delicious, he could be the ideal man--if he wasn't a vampire. Well, at least that explains his...uh...hunger for her.

Meanwhile, that down-and-dirty sex they're having is giving him the energy he needs to destroy his nemesis and break the vampire curse. Good thing, because being with Nikki makes him long for a normal life that much more.

But then Nikki is abducted. If Jake saves her, he may lose his only shot at becoming human again. Talk about damned if you do...
The covers drew me in. The vampires kept me there. Great for a warm summer night!!
1.
Regularly Scheduled Life - KA Mitchell
Sean and Kyle have enjoyed six perfect years of what their friends called a disgustingly happy relationship. But what happens one sunny morning might be more than even the most loving couple can survive. When the bell rings that morning in chemistry teacher Seans first-period class, a terrifying sound fills the hallsgunshots. Sean runs to tackle the shooter, sustaining a bullet wound to his leg. He is unable to save the lives of the principal and two students. Kyle hears about the shooting on the radio, and in the flash of an instant finds his life irrevocably altered. Everythingespecially his hearthangs suspended in a nightmare until he finds out Sean is alive. Kyles just relieved the worst is over. Or is it? Putting that day behind them isnt as simple as it sounds. As Sean struggles to make something positive out of the tragedy, Kyle fights to save their relationship from the dangers of publicityand Seans unwillingness to face how the crisis has changed him.
Loved this one because it's painful and real. The characters stayed with me far beyond the last page. I laughed, cried and wanted more. Great read!
My personal favorite red hot read?
The Air I Breathe
When Taygan walked, Luc thought he'd never see his best friend again. That's fine. Luc's busy with his band, Glow, and isn't really interested in having a love life. There's just one small glitch. He's lonely without Tay, and his pride can't take losing him again. It's up to Luc to decide, but can he live with his decision?

Taygan thought he could handle his element and have a permanent relationship with Luc -- until the need to follow the wind element took over. But being away from Luc is killing Tay's element. To make things worse, Luc's not waiting around for Tay any longer. What's a guy to do when his lover is the very air he breathes?
This one is near and dear to my heart because I love the characters. Tay and Luc put me through the emotional wringer in a good way. I hope they do for you, too.
Now if you want to follow the hop, here's the linky list. But don't forget to comment. Leave your name and email so I know how to get in touch with you! Enjoy!